April 2, 2021 | BUFFALO, NEW YORK – Calspan Technology Holding Corporation, the parent company to a prospering group of entities including Buffalo, NY based aerospace and automotive research company Calspan Corporation, as well as St. Paul, MN based Calspan ASE Corporation and Newport, News, VA based Calspan Systems Corporation today announced the acquisition of ACEnT Laboratories located in Ronkonkoma, NY and Hampton, VA. The transaction was effective March 31, 2021.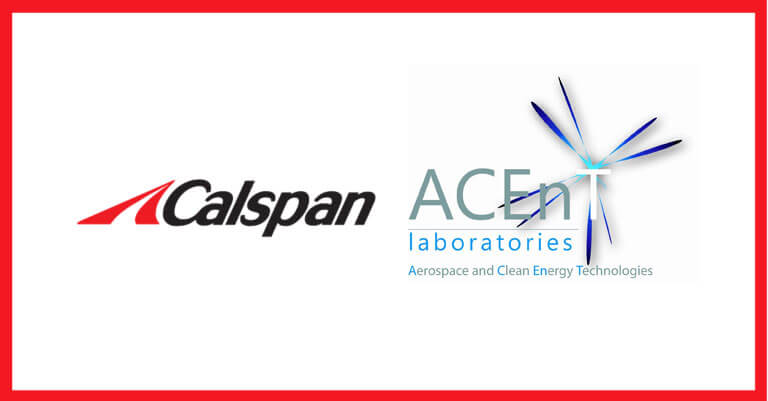 As a trusted partner to the U.S. Government and the aerospace & defense industry, ACEnT Laboratories provides specialized expertise and high-quality ground and flight test systems focusing on hypersonics and clean energy technologies. ACEnT is comprised of prominent aerospace & defense leaders and a talented team of experts in fluid dynamics, thermodynamics, combustion, engineering, physics, and environmental sciences. The ACEnT team will operate as a newly formed Calspan Advanced Solutions business unit within Calspan Systems Corporation.
"Bringing the skills and talents of the ACEnT Laboratories team into the Calspan family demonstrates our continued vision and commitment to serve the high-speed market and its customers," said Peter Sauer, President & CEO of Calspan Holdings. John Yurtchuk, Calspan Co-Chairman and Owner stated, "This strategic acquisition will put us in a strong position to partner with top innovators to help the US push the boundaries of hypersonic technologies and related applications." Lou Knotts, Calspan Co-Chairman and Owner added, "We are proud to have the accomplished team from ACEnT added to the rich technical heritage and storied history of Calspan".
"Calspan's values-based culture and suite of technical capabilities including testing assets and manufacturing capabilities make this an ideal opportunity for our team to meet the fast growing demands of our customers", stated Dr. Anthony Castrogiovanni, President & CEO of ACEnT. "We are very excited to partner with our new Calspan teammates to further expand our capabilities in hypersonic test article and experimental system development and test. Helping to solve challenging technical problems critical to our nation is our core mission and we look forward to taking that to the next level with a larger and deeper team."
Dr. Castrogiovanni will serve as the Chief Technology Officer for Calspan Holdings identifying opportunities to solve complex customer problems utilizing the broad portfolio of services within the Calspan family of companies.
About Calspan Advanced Solutions (ACEnT Laboratories)
For more than 13 years, ACEnT Laboratories has been focused on supporting the US Government and major Aerospace & Defense contractors in the maturation of hypersonic technologies toward the fielding of operational systems. ACEnT is backed by a team of highly experienced engineers, physicists, and technicians who specialize in the design, analysis, fabrication and ground & flight testing of hypersonic systems. The company has operating sites in Ronkonkoma, NY, and Hampton, VA.
About Calspan
For more than 75 years, Calspan has provided independent research, development, and testing services in the aerospace and transportation industries. Internationally recognized for safety research and innovation, Calspan works with leading aerospace and transportation companies both domestically and globally. The company also designs and manufactures wind tunnels, jet engine test cells and test rigs, along with a variety of aerospace testing devices including wind tunnel models and balances, The company's headquarters is located in Buffalo, NY, with additional operations in Niagara Falls, NY, Newport News, VA, San Diego, CA, and St. Paul, MN.