BUFFALO, NEW YORK | May 5, 2021 – On April 9, 2021, Korea Aerospace Industries (KAI) unveiled South Korea's first homegrown fighter jet prototype, the KF-21 Boramae. Calspan's 8' X 8' continuous flow variable density transonic wind tunnel, located in Buffalo, New York, is proud to have partnered with KAI by providing testing services essential to developing the KF-21. The Calspan wind tunnel team focused on stability/control, including free-to-roll, inlet optimization, air data calibration, and weapons separation data required to develop this aircraft.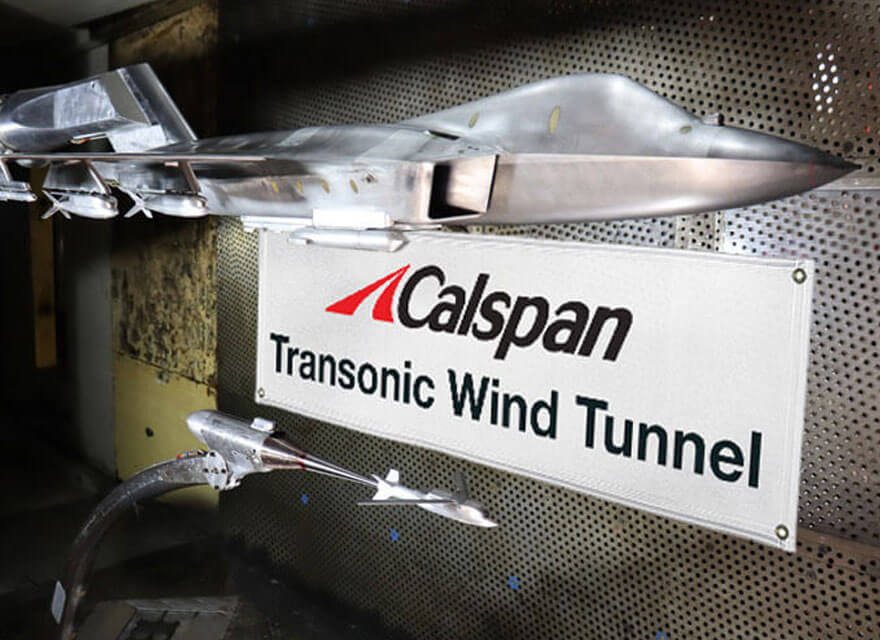 "Calspan congratulates Korea Aerospace Industries on this exciting achievement. Over the last five years, Calspan engineers, technicians, mechanics, and electricians conducted more than 3000 hours of transonic wind tunnel testing for KAI," said Peter Sauer, CEO of Calspan Holdings.

The KF-21 Boramae is a multirole fighter aircraft. The first test flight for the KF-21 is anticipated in 2022, with manufacturing scheduled to begin in 2026.

About Calspan Corporation
For more than 75 years, Calspan has provided research, development, and testing services in the aerospace and transportation industries. Internationally recognized for safety research and innovation, Calspan works with leading aerospace and transportation companies both domestically and globally. The company's headquarters is in Buffalo, NY, with additional divisions in Ronkonkoma, NY, Niagara Falls, NY, Newport News, VA, San Diego, CA, and St. Paul, MN.